SOFTWARE FOR THE HARDWARE OF YOUR BRAIN:
"Order in, order out!"
Order is the first law of the universe without, why not likewise for the universe within?
Click this link for examples of secondary educational applications
THE KOFH EDUCATION UNIVERSAL: (link for info)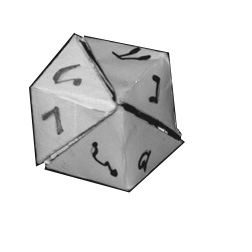 Language Art: Twelve of the 22 letters of the Hebrew Alphabet
Welcome to The KOFH web site!

The pictures and graphics are links to examples, explanations, and applications of an Educational Tool, a contrivance that does amazing things in the classroom and the student's head. Basically, it a graphic organizer. The organization is fixed, and though the lessons, the topics, even the subjects across the curriculum are different, the same fixed organizer is used to collect the details of the material. You must review the illustrations and pictures described on these pages to become convinced.