Ezek. 37:24   And David my servant, (the lion of Judah, the root of David [Rev 5:5]), shall be king over them; and they all shall have one shepherd: they shall also walk in my judgments, and observe my statutes, and do them.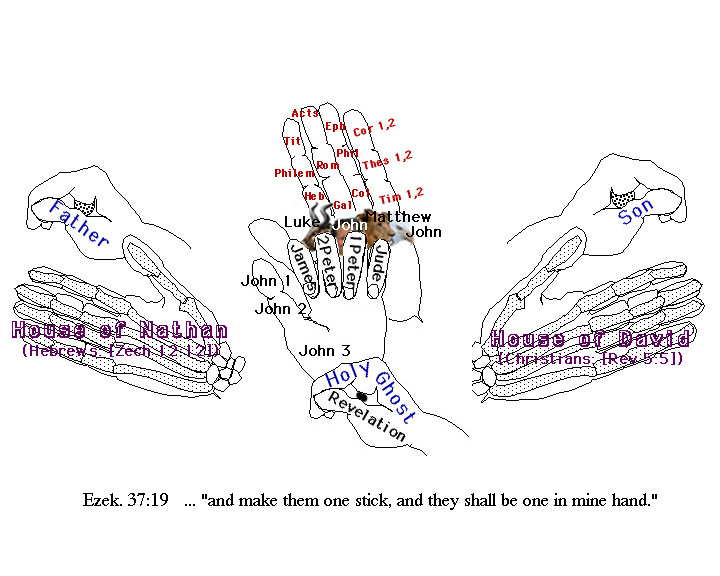 Ezekiel 37:25-28   And they shall dwell in the land (of the State of Israel), that I have (long ago) given unto Jacob my servant, wherein your fathers have dwelt (from the days of written history); and they shall dwell therein, even they, and their children, and their children's children for ever, (until the end of time): and my servant David, (the lion of Judah, the root of David: [Rev 5:5]), shall be their prince for ever.
Moreover I will make a covenant of peace with them, (this returned State of Israel); it shall be an everlasting covenant with them: and I will place them (in the land I promised them 3000 years ago), and multiply them (throughout the whole Holy Land), and will set my sanctuary, (the Holy Place of Hebrew Christianity), in the midst of them for evermore.
My tabernacle, (the New Jerusalem: [Rev 21:16]), also shall be with them: yea, I will be their God, and they shall be my people. And the heathen (who have been Christianized), shall know (in those times) that I, the LORD, do sanctify Israel, (a Holy People), when my sanctuary (in the land promised) shall be in the midst of them (from 1948 AD), for evermore.